Welcome to Progressive Stamping de Mexico
Large Capacity in the Production of Stamped Parts and Subassemblies
CONSTANT GROWTH AND EVOLUTION
We are PSM Mexico
A leading company in the manufacture of stamped parts and subassemblies with 50 years of experience and German quality that supports us.
In 1985 we established ourselves in the city of Queretaro, obtaining a strategic location, integrating parts from national suppliers to the different sectors of the industry.
IATF 16949 Certification
We are a certified company since 2018
Excellence endorsed by the best
Our company is associated with different chambers with presence and renow in the field.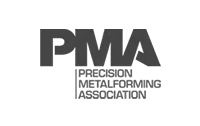 The scope of our quality
The quality of our stamped parts and subassemblies meets the standards of prestigious brands in the automotive sector.